Modoo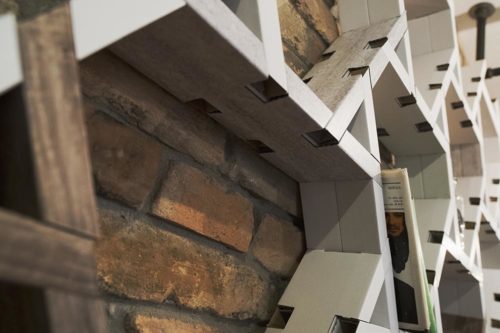 MODOO – PLAYFULL AND USEFULL WASTE MANAGEMENT.
PIZZA, a fast food that is a phenomenon for its diversity and availability. As no plastic cutlery or chopsticks are needed to eat it, only the box remains, and in the worst case there is also a plastic stand left. However, in Slovakia alone, more than 14 million boxes are produced each year. These are tons of unnecessary plastic or cardboard that cannot be recycled because it contains grease and pizza residues. However, the same cardboard is experiencing its renaissance in design and the toy industry. Thanks to its affordability, it can quickly respond to the change in style and trends in design. For children and parents, it scores with his versatility and malleability. It is directly designed to develop creativity in the world, addressing many of the challenges associated with our development in the digital era.
Modoo is a pizza box protected from grease and pizza residues by a protective layer that ensures that the box can be recycled. Each Modoo pizza box is also a kit, because in each Modoo box there are two parts that can be punched out of the box. It is possible to fold 2 modular boards out of the torn parts, so the cardboard does not have to end in the bin immediately.
… hand on heart, who did not build bunkers, doll houses, fortresses, and many other "buildings" in your childhood room? Just for kids and their games, cardboard is a great material. It can be painted, drawn on, rebuilt, folded, simply it is great for a variety of creative games, and most importantly, even though our bunkers have collapsed on our heads nothing has happened because cardboard is soft and light. This, too, is one of the major assets that we have recently discovered in Modoo. These are building blocks, that not only adults but also children will play with equally well, and everyone can make their own world out of them. As the design and the size allow the building blocks to bear the load not only of its own weight, but also of objects up to 2kg, you can use it for creation of structures of many uses such as shelf, decorative wall, partition wall, ceiling, lamp or for the manufacture of various buildings for your kids or your pets .
MODOO IS THE FIRST ESHOP THAT OFFERS A BOX WITH A PROTECTIVE PAPER AND THEREFORE THE BOX IS 100% RECYCLABLE.
MODOO IS A UNIQUE PAPER-DESIGN CREATING A FREE BUILDING KIT.
MODOO IS AN ECO-ADVERTISEMENT THAT WILL PAY FOR YOUR BOX AND HELP A GOOD CAUSE.
www.modoo.eu
room number:
112
ALL EXHIBITORS